We aren't the cheapest in town, we provide the highest end Limousines and the best service of any limo service in Denver Colorado.
We maintain the highest quality limousine fleet in Denver. You will ride in the actual limos you see on our website.
Avi Limo offers a Denver limo service experience to remember. With reasonable rates for stretch Denver limousines, and corporate car service rentals for all occasions in the greater Denver area. We guarantee exceptional and timely delivery of the Limousine Service ordered. Our Hummer Limousines, Executive Transit vans and stretch limos are available 24/7. Visit our vehicle gallery to choose from a variety of luxury vehicles such as the H2 Hummer stretch limo and our new Yukon supper atrech Limousine with a Jet Door.
H2 Hummer Denver Limo, Lincoln Town car super stretch limo, Yukon supper atrech Limousine with a Jet Door, Chrysler 300 Super Stretch Limo, Cadillac Escalade ESV, Executive Transit Van forward facing seats and Dodge Challenger Stretch Limo featuring Denver's largest Hummer Limo Fleet. Call now to book with the best and highest end limousine service in Colorado - Get the limousine services you deserve.

Avi Limo provides classy, affordable, luxury limo services in the Denver Metro and mountain areas of Colorado - Welcome to Avi Limo.

When you book a limousine service with Avi Limo you will experience a prompt driver, a safe ride, with discretion, convenience and comfortable transportation.
Avi Limo is the exciting, fun, reliable, dependable and safe limo service in Colorado.
At Avi Limo we own our vehicles. Step into absolute luxury with Avi Limos. We're the luxury limousine service in Colorado serving towns like Vail, Aspen, Evergreen, Colorado Spring and more!


For your convenience we offer:
24 hours service any day of the week.
We will drive you anywhere in the Denver Metro and surrounding parts of beautiful Colorado.
Our chauffeurs are professionally attired and courteous.
All chauffeurs and vehicles come equipped with cell phones and GPS.
All of our limousines are immaculate, in excellent condition mechanically & aesthetically.
The experience you will have with us will make you a customer for life - we ask you to refer your friends, family members and co-workers to Avi Limo. We want to develop a long term business relationship with you. All your referrals are appreciated - we want to continue our reputation for being one of the "Best and highest end limousine service" available. Visit our sister companies at:
Denver Limo.
Red Rocks Limo.
Classic Limo - Colorado Springs.
Colorado Springs Limo.
A Basin, Aspen, Aurora, Avon, Arvada, Beaver Creek, Breckenridge, Colorado Springs, Copper mountain, Denver, Dillon, Englewood, Evergreen, Fort Collins, Fort Lupton, Fraser, Frisco, Georgetown, Glen Wood Springs, Glendale, Golden, Grand Lake, Keystone, Lakewood, Loveland Ski Resort, Mary Jane, Northglen, Parker, Pueblo, Riffle, Silverthorne, Steamboat Springs, Thornton, Vail, Westminster, Winter park, & Wyoming. Avi Limo provides limousine service to the Denver Metro and Colorado aria. We own our limousines verses brokers that do not own any limousines and make false promises. DO NOT DO BUSINESS WITH BROKERS! Our customers get the best limo service in Denver our drivers make the difference. The Driver hand washes and dries the limo before coming to pick you up. They load the Limousine with fresh ice, sprite, coke, bottled water and cups. The Avi Limo Fleet is well maintained on the inside, outside, mechanically and aesthetically. Avi Limo is licensed on the city, state and federal levels. Avi Limo drivers are vetted and are licensed medically, on the city level, by the State of Colorado and by me - Avi. I am selective and only like-minded people are invited to join my team - happy to take care of our customers one at a time.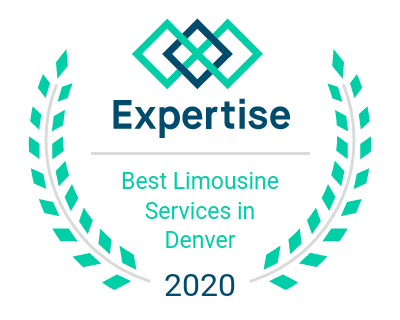 Our Denver limo service makes sure you get to where you are going in style. Our fleet of limousines are a great way to dress up your ski trip, concert event, or romantic get-a-way. Our Denver airport service will greet your visiting executive or family member so you can relax and trust they will get to any Colorado destination with ease. When interested in Denver limousine rentals, look no further. Avi limo is the place to call. Not only are our vehicles top notch, our chauffeurs are the best. Our drivers are reliable and offer the best customer service. Avi Limousine is the leading limousine company in Denver and we can prove it. Our fleet and staff are prepared for any challenge. We understand that planning special events such as weddings, birthdays, corporate events and city tours can be hectic and overwhelming at times. Leave it to us and we will handle all your Denver Limousine rental needs. We pay attention to the small and big details. Let my Denver Limo Family take care of your Denver limousine needs. 
At Avi Limo, it is our pleasure to be of service to our guests. Choosing a transportation company can be difficult at times but Avi Limo will alleviate all the stress for you. Not only does Avi Limo offer reliable transportation, our customer service experts will assist with all travel plans and any questions you may have no matter how challenging. Avi Limo customer service agents are available 24/7 for your convenience. We will do the work and all you need to do is sit back and enjoy the ride. At Avi Limo – we offer the most high-end service in the Denver Limo Land. We offer any group size from single airport transportation to larger groups for wedding, corporate outings, birthday parties or bar hoping in Denver. We have the latest model vehicles including Executive Cadillac Escalade SUVs, Stretch Limousines, Gorgeous Transit Executive Sprinters and very attractive Stretch Limousines. Avi Limo: Denver Limo rentals staff are knowledgeable when it comes to our customer desires. Avi Limo is the best Limo company for Denver Limo rentals.