Avi Limo offers a Denver limo service experience to remember. With reasonable rates for stretch Denver limousines, and corporate car service rentals for all occasions in the greater Denver area. We guarantee exceptional and timely delivery of the Limousine Service ordered. Our Hummer Limousines, Executive Transit vans and stretch limos are available 24/7. Visit our vehicle gallery to choose from a variety of luxury vehicles such as the H2 Hummer stretch limo and our new Yukon supper atrech Limousine with a Jet Door.
H2 Hummer Denver Limo, Lincoln Town car super stretch limo, Yukon supper atrech Limousine with a Jet Door, Chrysler 300 Super Stretch Limo, Cadillac Escalade ESV, Executive Transit Van forward facing seats and Dodge Challenger Stretch Limo featuring Denver's largest Hummer Limo Fleet. Call now to book with the best and highest end limousine service in Colorado - Get the limousine services you deserve.

Avi Limo provides classy, affordable, luxury limo services in the Denver Metro and mountain areas of Colorado - Welcome to Avi Limo.

When you book a limousine service with Avi Limo you will experience a prompt driver, a safe ride, with discretion, convenience and comfortable transportation.
Avi Limo is the exciting, fun, reliable, dependable and safe limo service in Colorado.
At Avi Limo we own our vehicles. Step into absolute luxury with Avi Limos. We're the luxury limousine service in Colorado serving towns like Vail, Aspen, Evergreen, Colorado Spring and more!


For your convenience we offer:
24 hours service any day of the week.
We will drive you anywhere in the Denver Metro and surrounding parts of beautiful Colorado.
Our chauffeurs are professionally attired and courteous.
All chauffeurs and vehicles come equipped with cell phones and GPS.
All of our limousines are immaculate, in excellent condition mechanically & aesthetically.
The experience you will have with us will make you a customer for life - we ask you to refer your friends, family members and co-workers to Avi Limo. We want to develop a long term business relationship with you. All your referrals are appreciated - we want to continue our reputation for being one of the "Best and highest end limousine service" available. Visit our sister companies at:
Denver Limo.
Red Rocks Limo.
Classic Limo - Colorado Springs.
Colorado Springs Limo.
Special Times Limousine.
A Basin, Aspen, Aurora, Avon, Arvada, Beaver Creek, Breckenridge, Colorado Springs, Copper mountain, Denver, Dillon, Englewood, Evergreen, Fort Collins, Fort Lupton, Fraser, Frisco, Georgetown, Glen Wood Springs, Glendale, Golden, Grand Lake, Keystone, Lakewood, Loveland Ski Resort, Mary Jane, Northglen, Parker, Pueblo, Riffle, Silverthorne, Steamboat Springs, Thornton, Vail, Westminster, Winter park, & Wyoming. Avi Limo provides limousine service to the Denver Metro and Colorado aria. We own our limousines verses brokers that do not own any limousines and make false promises. DO NOT DO BUSINESS WITH BROKERS! Our customers get the best limo service in Denver our drivers make the difference. The Driver hand washes and dries the limo before coming to pick you up. They load the Limousine with fresh ice, sprite, coke, bottled water and cups. The Avi Limo Fleet is well maintained on the inside, outside, mechanically and aesthetically. Avi Limo is licensed on the city, state and federal levels. Avi Limo drivers are vetted and are licensed medically, on the city level, by the State of Colorado and by me - Avi. I am selective and only like-minded people are invited to join my team - happy to take care of our customers one at a time.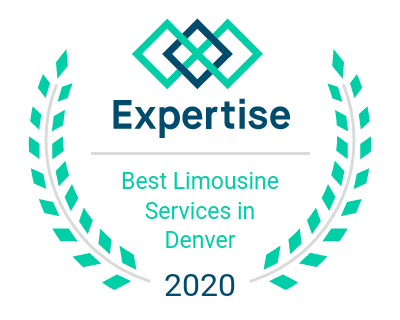 Welcome to Avi Limo, the leading provider of Denver limo service and luxury transportation options in the Denver Metro area. As the top choice for discerning customers, we offer an extensive range of services to cater to all your transportation needs. Whether you require a Denver limo rental, Denver airport limo service, Denver wedding limo rental, Denver prom limo rental, Denver corporate limo rental, Denver party bus rental, or Denver luxury limo rental, we have the perfect solution for you.
When it comes to special occasions like proms, our Denver limo service is second to none. We understand the importance of making a grand entrance, and our professional and experienced drivers will ensure that you arrive at your event in utmost comfort and style. For those planning a trip to Vail or Aspen, our limo service will ensure that your journey is as luxurious as your destination.
At Avi Limo, we take pride in offering affordable limo rental in Denver and the surrounding areas. We recognize that our clients have diverse budgets and requirements, which is why we provide a wide range of pricing options and packages. Our goal is to deliver the best limo service in Denver while accommodating your specific budget.
We are not limited to Denver alone; our services extend to Brighton and Colorado Springs. No matter where you are located, you can rely on Avi Limo to provide you with reliable and professional transportation services. Our availability is 24/7 when pre-arranged, so you can rest assured that we will be there whenever you need us.
When you choose Avi Limo for your luxury transportation needs, you are selecting the best in Denver. We are dedicated to creating memorable and enjoyable experiences every time you choose us. Our commitment to excellence ensures that you receive exceptional service from the moment you book with us.
To experience the unparalleled luxury and convenience of our Denver limo service, simply call us at 303-455-4455. Our dedicated team is ready to provide you with personalized service and assist you in making your reservation. At Avi Limo, your satisfaction is our top priority, and we strive to exceed your expectations with every ride.
Denver limo rental: Customers looking to rent a limousine in Denver frequently search for this keyword. We offer a diverse fleet of high-end vehicles available for rental. Denver airport limo service: Travelers seeking reliable and comfortable transportation to and from Denver International Airport often search for this keyword. Our airport limo service ensures a seamless and stress-free journey. Denver wedding limo rental: Couples planning their special day often search for wedding limo rentals. We specialize in providing elegant and stylish limousines for weddings, making your big day even more extraordinary. Denver prom limo rental: High school students searching for a glamorous and safe transportation option for their prom night frequently look for prom limo rentals. Our Denver prom limo service offers a memorable and fun experience while ensuring their safety. Denver corporate limo rental: Business professionals and executives often require reliable and sophisticated transportation for corporate events, meetings, or airport transfers. Our corporate limo rental service provides a comfortable and professional experience. Denver party bus rental: Those planning a group outing or celebration in Denver search for party bus rentals. Our spacious and well-equipped party buses can accommodate large groups, ensuring a memorable and enjoyable experience. Denver luxury limo rental: Customers in search of the ultimate luxury experience often seek luxury limo rentals. Our fleet includes top-of-the-line, high-end luxury limousines that are perfect for special occasions or indulgent experiences. https://g.co/kgs/RYGChS
Guests that wish to text us at our company nymber 303-455-4455 must opt in, permitting Avi Limo to send and recive text messages to your cellphone number.  Thank you. Avi Ancel.